MCHS Homecoming
Candidate Information

---
Homecoming Candidate Etiquette:

Homecoming is a well-established tradition at Madison Central High School. Throughout the years students have been proud to participate in the pageantry of Central's homecoming. They have seen this as an honor; a privilege that only a select group of seniors will ever get to experience. We would like to take this opportunity to congratulate you for becoming members of this group. We know that you will approach the upcoming events with the grace and dignity of your predecessors.
In order to continue the rich traditions of homecoming and to uphold the prestige it brings to the participants, we ask that all candidates abide by the following standards:

*All dress code regulations found in the student handbook will be followed. It is understood that candidates will exhibit good taste in the selection of their clothing and in the style of their hair. Inappropriate dress or appearance will result in immediate dismissal from homecoming events. Girls are expected to wear a suit, pants suit, dressy dress, dress pants and a dress blouse or sweater, or a dressy skirt and dress blouse or sweater. Boys must wear a dress shirt, dress pants, and a tie. A sport coat or jacket is optional. Dress shoes are also a requirement. Flip-flops (girls/boys), tennis shoes (girls/boys), and sandals (boys only) are not allowed. Denim is not allowed in any form. Candidates are expected to have a classy sophisticated look. (Remember this is not a time to wear anything semiformal.)

*Candidates will exhibit appropriate behavior at ALL times, including sitting through the assembly, walking during introductions, participating in the tea and the parade. Causing disturbances whether by humor or other means will not be tolerated. Inappropriate behavior will be cause for immediate dismissal from homecoming events as well as possible disciplinary action from the administration. (Behave as though you were in church with your parent.)


Selection Process for Senior Nominees for Homecoming:
All seniors having a 2.5 cumulative GPA are eligible to run for any and all of these events. Each homeroom teacher will allow eligible students to leave their name on the ballot, list a commonly used nickname or middle name, or remove their name from consideration. Any names of eligible students who are absent will remain on the ballot unchanged unless notified before the voting ballot is prepared. For clarification purposes, nine week grades in eighteen week classes are not considered in cum GPA's. Students who have been suspended, in ISS on two occasions, or have 6 or more unexcused absences during the current school year are ineligible as they are prohibited from attending the dance as stated in the Dance Policy in the MCHS Handbook. Homeroom advisors will need to check the eligibility of their nominations. Faculty sponsors will compile a ballot of all eligible students who choose to be considered to be voted on by the entire Senior class. Seniors will then vote for up to ten boys and ten girls during the first round of voting. Round one of voting will be the same for Homecoming, Snowball, and Prom.

The top forty boys and top forty girls (semifinalists) will be presented to the entire student body during an assembly. Should there be a tie for the fortieth place, both (or all) students will be included. A matching number for the opposite sex will be included unless there is a tie in those votes as well, which would not allow an equal number. Any student who fails to be present for the assembly or required practices without informing the sponsors (or principal) of a sufficient reason is ineligible from consideration in future Homecoming, Snowball, and Prom voting. Should a student withdraw his or her name from consideration at least one day before the assembly, every effort will be made to include the student with the next highest votes unless there is a tie preventing one student from filling that space. The entire student body will vote for up to seven girls and seven boys. Voting will be weighted with freshmen votes counting 1, sophomore votes counting 2, junior votes counting 3, and senior and faculty votes counting 4.

The top twenty boys and twenty girls (forty students) having the most votes will be recognized as finalists during the game and parade and must abide by rules specified by faculty sponsors. Ties for the twentieth place will be broken by using the first round of voting. The forty finalists will attend a tea and be interviewed by judges* who will make the final selection of the court.

* A panel of six judges will be selected by faculty members of the Homecoming Committee. All judges must live and work outside of Madison County. The panel will include both male and female members if possible. While preference will be given to persons with previous judging experience (examples: KAPOS, Jr. Miss, etc.), it is not a mandatory requirement. Prior to the tea, interviews and parade, judges will be given a list of finalists and their parents. Any judge that finds they know any of the finalists or their families personally will be asked to immediately step aside and an alternate judge will be found. Judges will be divided into two groups of three with one group interviewing and selecting the Queen and female members of the Court; the other group interviewing and selecting the King and male members of the Court. All decisions by the judges will be final.


Powered by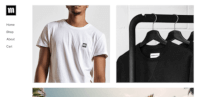 Create your own unique website with customizable templates.